This past year has been all about reconnecting in the important relationships of my life; with my children, my husband and this past weekend, with my girlfriends!
We all jetted off to our destination from different parts of the country, meeting together at the beautiful, waterfront hotel, Hyatt Place East End, in Riverhead, Long Island. The hotel is situated on the tip of Long Island's famed North Fork and offers beautiful water views and a warm, welcoming and helpful staff.
There is so much to explore on North Fork and on Long Island in general. I've put together a guide with some of our favorite spots so that you can easily plan your weekend girl's trip!
Friday-
Arrive on Friday to make the most out of your weekend. Enjoy the hotel's amenities which include a 24/7 fitness facility and an indoor pool.
•Tip: Check the hotel website for fun packages that include winery tours, brewery tours, or tickets to the Long Island Aquarium .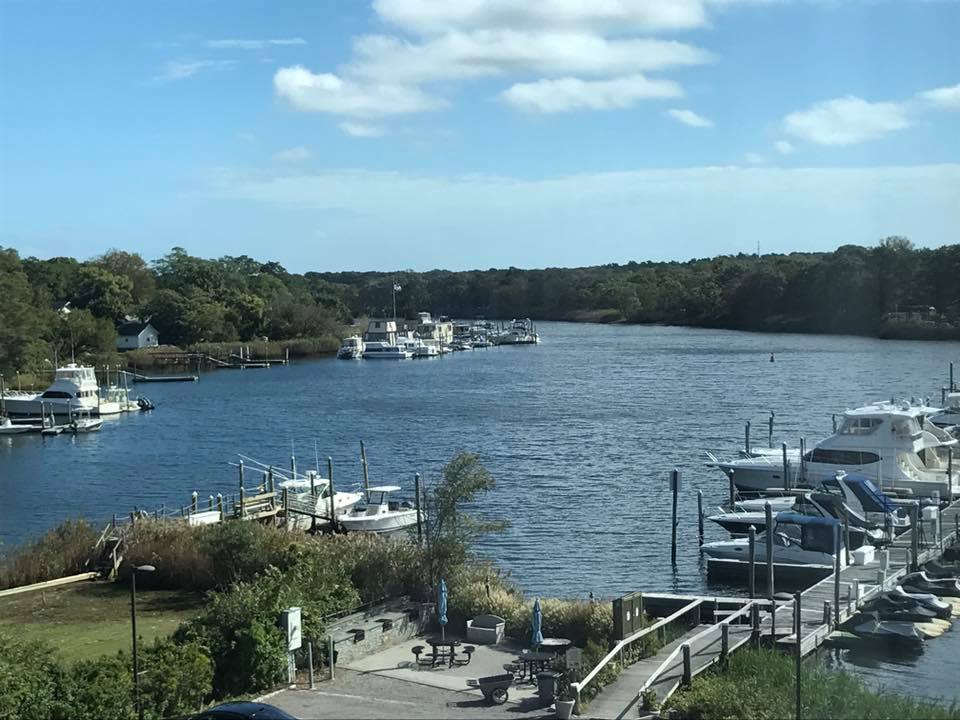 Saturday-
In the morning, enjoy the complimentary breakfast at the hotel. Pancakes, eggs, bacon, muffins, oatmeal and more are offered.
Take a stroll around town while catching up with your favorite girlfriends. Before you head out for the afternoon, hire a transportation company to get you around in style. We loved  our Tran-Star Executive Limo which provided a luxury ride and was driven by a helpful, courteous driver.
For lunch, head on over to The Village Cheese Shop in Mattituck. We loved this shop, owned by Michael Affatato, a gourmet afficionado who lived in the Bordeaux region of France for 17 years running his family's vineyard. He purchased the shop 2 years ago and brings a taste of Europe to Long Island. The shop has over 200 cheeses ( 3/4 of which are from Europe), fresh pastries, fresh bread and spices. When ordering, I'd suggest starting with their Marcona Almonds, salted to perfection. Don't miss the delicious fondue served with apples and bread or the The Village Cheese Shop Charcuterie Platter (Prosciutto, Serrano ham, Bresaola, Speck). Yum.
An added bonus was the delicious glass of Nicolas Idiart Provençal Rosé 2016 we had chosen from their 5 page wine menu. Yep. 5 page. Enjoy a glass with your meal!
•Tip: They have a Cheese of The Month Club so you don't have to miss out on either the  amazing classic or avant-garde cheeses if you' re not on Long Island. It also makes a great gift for any foodie you know. If you don't know one, here I am! 🙂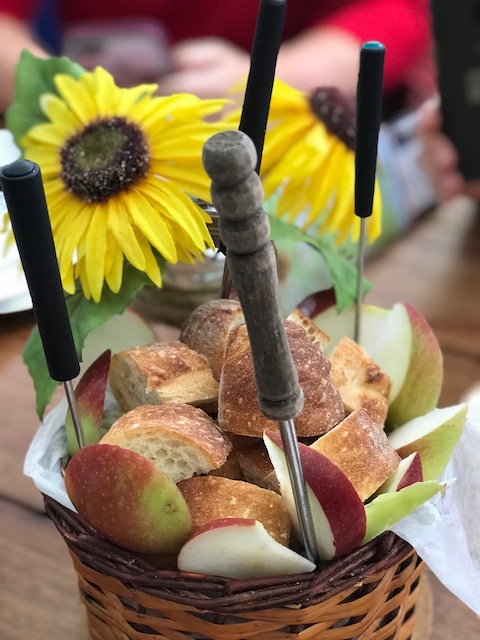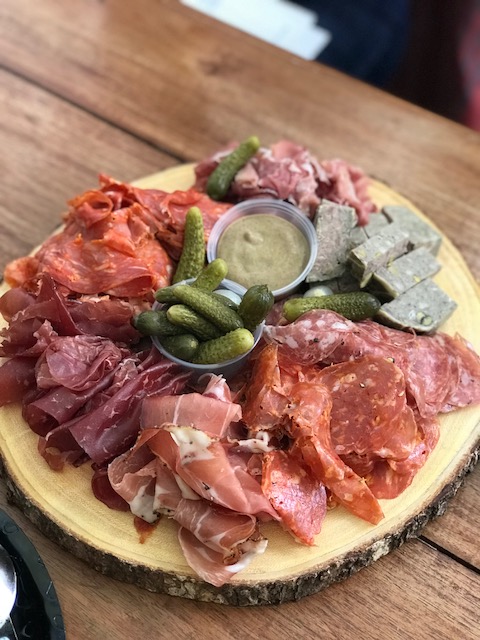 After lunch, head on over to Martha Clara Vineyards, owned by the Entenmann family and named after the family matriarch. Their logo is based on Martha Clara's signature! Long Island is home to some of the best grape growing conditions in the world. It's sandy loam soil creates an atmosphere that helps cultivate the grapes that make up Martha Clara Vineyards' finest wines. Enjoy a private wine tasting, take a class or explore the wines in their shop. We loved the beautiful grounds and the delicious wines we sampled.
•Tip: Be sure to bring enough spending money to purchase your favorite wines and bring them back home!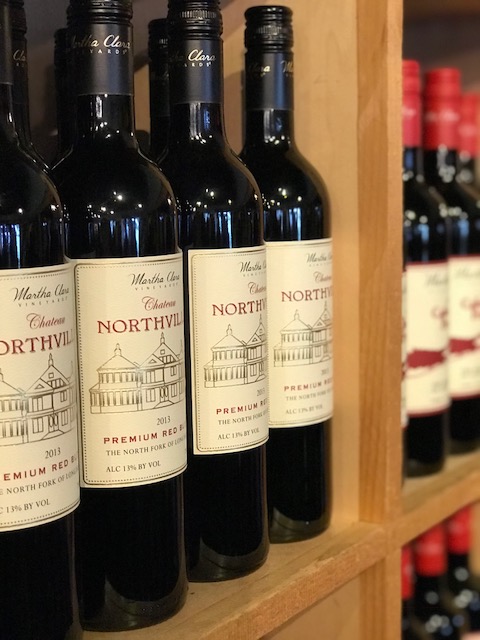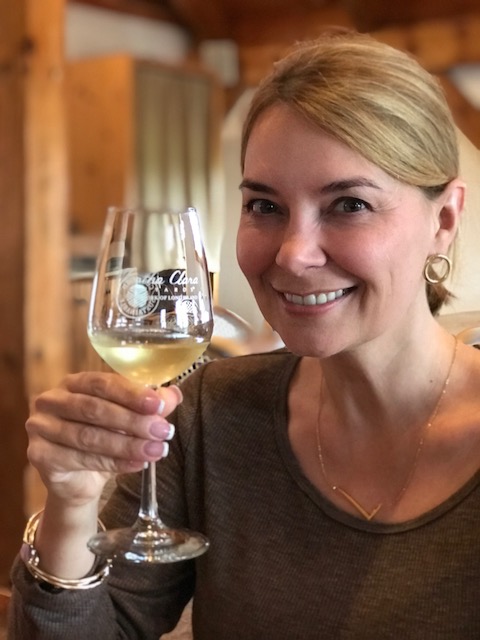 Next, head on over to the East End Seaport Museum in Greenport and take a narrated cruise and tour to the Bug Lighthouse! The East End has a rich maritime heritage and Greenport's historic waterfront is delightfully charming. There's even a carousel to ride. We had so much fun visiting Bug Lighthouse with our colorful captain narrating. The view was beautiful and the lighthouse itself, a photographer's dream. Oh, and don't miss the chance to ring the lighthouse bell!
•Tip: Wear flat shoes or sneakers so you can easily get to the second level of the boat where you'll get the best views.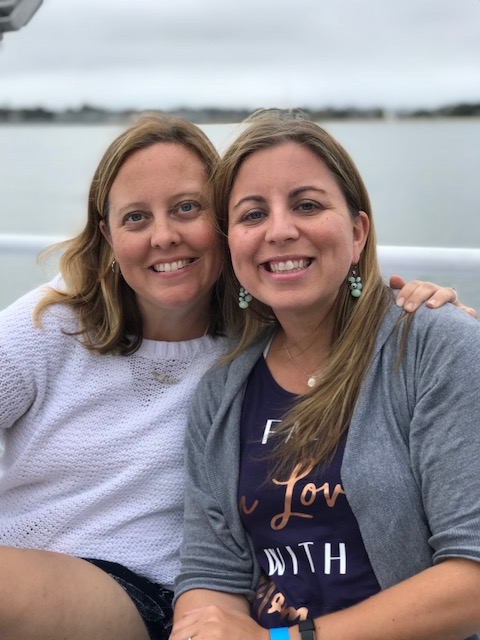 ​
After the lighthouse tour, head back to the hotel to freshen up and get ready for dinner. We headed out to Jerry and the Mermaid Clam Bar and Grill which serves fresh, locally caught fish, locally grown produce & Long Island wines. Located across the street from the hotel, it was the perfect ending to a fun-filled day with friends. We even chatted with Jerry, son of the original "Jerry", who came to our table to check on us and talked to us about the dishes we had ordered.
•Tip: Trust the server. Ours was knowledgeable, made great recommendations and the staff was willing to accommodate the dietary restrictions of some of my friends.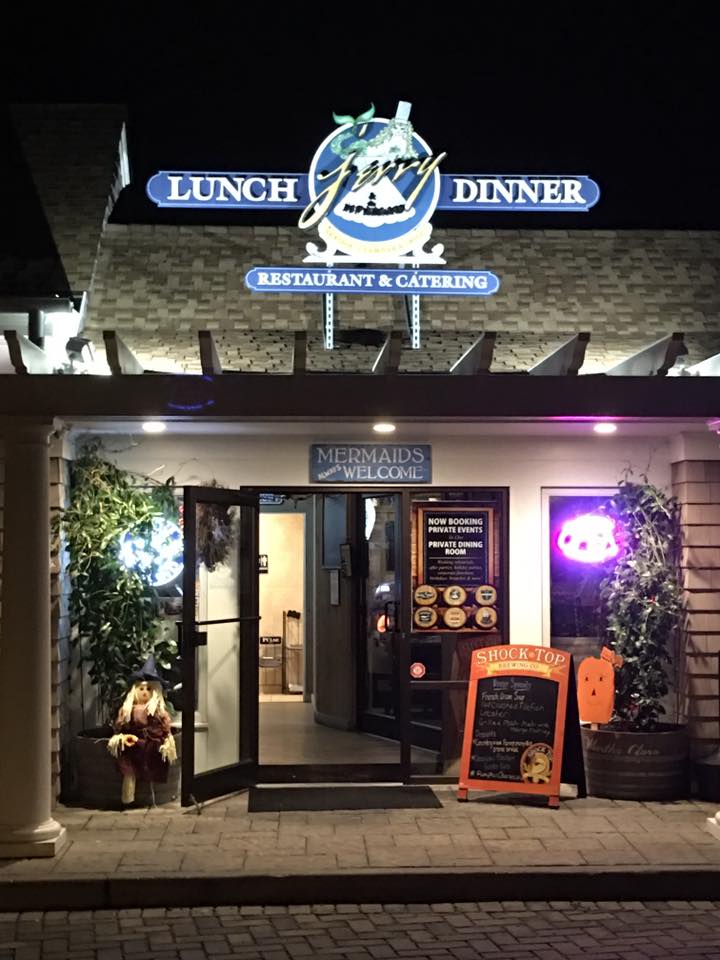 Sunday
Start your last morning with a walk to Blue Duck Bakery Cafe, a family-owned bakery that offers the  finest quality pastries and cakes, as well as their signature line of artisan breads. Everything is made fresh daily and Blue Duck is even  responsible for the delicious buns served at the famous Zinburger restaurants.
• Tip: Don't miss out on my favorite: their chocolate croissant was to die for!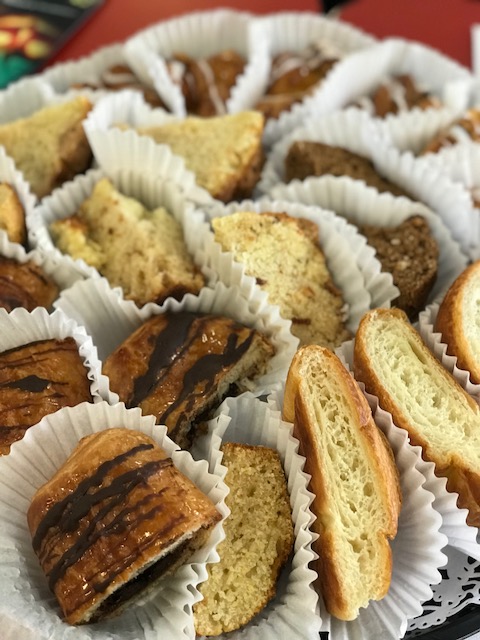 After breakfast, get in touch with the kid inside of you and finish off your trip with a couple of hours at the Long Island Aquarium. We had a blast learning about the different fish species held there, spotting penguins and watching sharks swim right in front of us. There is even an extensive butterfly exhibit to enjoy. The aquarium is filled with all kinds of family fun but they also host adults only event like their upcoming Masquerade Ball.
•Tip: Call before your visit and book one of their aquatic adventures including their Penguin Encounter- the encounters are popular and sell out quickly.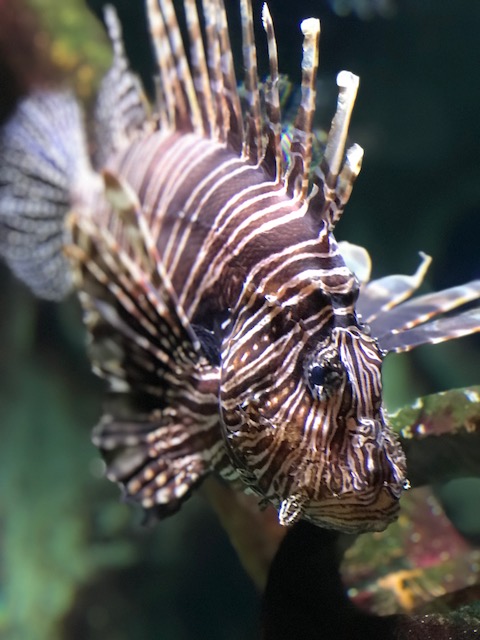 There you have it! So, pack your bags, grab your girlfriends and explore this beautiful part of the Northeast. There is so much to do, so many beautiful things to see and so much fun to be had on Long Island. Make time to reconnect with the important people in your life.
Discover Long Island hosted me for a 2-day press trip. Accommodations, meals and activities were complimentary. No other compensation was received in consideration of this article, and all opinions are my own. Originally written for MK.