Who doesn't love a road trip? My blended family most certainly does! We try to take road trips every year and explore new sights and locales. It gets the kids out of their familiar surroundings, gets us out of the every day summer routine and provides ample bonding time for this blended family of 6.
This year, our destination of choice for some family fun was Charleston, SC. We chose the city because of the relatively short driving time (4- 4.5 hours from Raleigh, NC), the beauty of the beaches, the historical aspects and the reputation for great fine dining experiences.
With lots of podcasts downloaded, a quick prayer and last minute bathroom breaks (why is it they ALWAYS have to go just as we are ready to pull out of the driveway?!), we started off on our 10 day exploration.
We arrived in Charleston just in time to stretch our legs, stop by the Charleston Visitor's Bureau and take a sunset walk along Waterfront Park. The park offers beautiful views of Charleston Harbor, walking paths, green space and fountains that children are welcome to walk or play in. We walked the pier, enjoyed the views and took some great pictures!
•Tip: Don't miss a stop at the Visitor's Bureau. It's a beautiful facility and you'll get all the information you need to help plan your visit. Let the kids splash at the Pineapple Fountain and then snag a bench swing on the pier.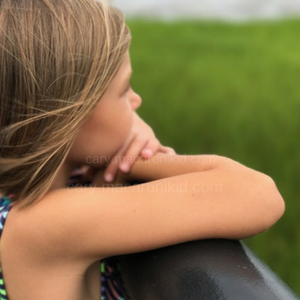 The next day we spent hours exploring the historic Charleston City Market which is brimming with talented artisans showcasing their work. The kids had so much fun chatting with different artists, asking questions about how they crafted their work and sampling anything at all that was "sampleable". Especially wonderful was the artist behind Cunningham Glass Art who makes beautiful, intricate glass jellyfish necklaces that my daughter fell in love with. All of the kids were told they could choose a souvenir for the trip and the necklace was the first thing that was chosen to commemorate our trip.
•Tip: This is a great place to find a souvenir so be sure to bring your wallets. Enjoy the market at night for live music, different vendors and another unique experience.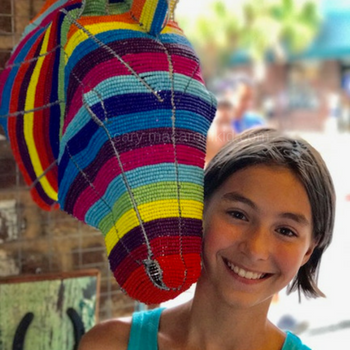 We couldn't miss out on the "can't miss" Charleston dessert shop, Kaminsky's, so after we exhausted our walking energy, it was time to sit down for some amazing desserts. The 45 minute wait was worth it. We were so impressed by the wait staff, the atmosphere and well, yes, the DESSERTS! They even had a gluten-free option that was scrumptious.
After fun pedicab rides home through the cobblestone streets, past live musicians and the great energy of the city, we were head over heels for Charleston!
•Tip: We needed two pedicabs for our family of 6. Don't be afraid to negotiate pricing. We found our two drivers willing to accommodate a discount.
One of the kids' favorite tours during our time in Charleston was of Patriot's Point, home of the USS Yorktown, a great hands-on history lesson on World War II, the Apollo Mission and Vietnam. There is lots of walking up and down "ladders" or steep steps which made the experience even more fun for my 7-14 year olds. My oldest loved the history and "coolness" of it while the youngest loved spinning wheels and gadgets and sitting in Captain's chairs. It truly was fun for everyone. This beautiful aircraft carrier is as impressive as all of the medals she has received for service.
•Tip: Although there is rudimentary food on board, I would either make sure to eat before you come or bring along snacks. You'll save money and eat more healthily. Be sure to visit on a temperate day. There's lots of metal and it can get stuffy. Oh, and leave big or bulky purses at home. They get in the way when climbing the very steep, narrow steps on the ladders.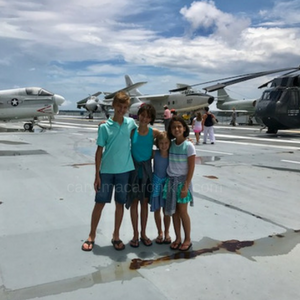 Another highlight of our trip was walking the grounds of the Magnolia Plantation and Gardens. The grounds are beautiful and make the perfect backdrop for family pictures. Especially exciting for the kids were the many peacocks roaming around.
•Tip: Skip the house tour if you have younger kids and just enjoy the grounds instead.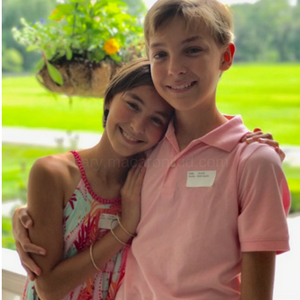 We could not leave Charleston without partaking in the famous King Street shopping. One of the kids' favorite stops was at the Savannah Bee Company. While my husband and I sampled mead at the bar, (yes, MEAD!) the kids had a blast sampling lotions and tasting different varieties of honey.
•Tip: Parents, while shopping, make sure to stop into shops that interest the kids too. And take some time to sample mead in the middle of the afternoon. It's a unique treat.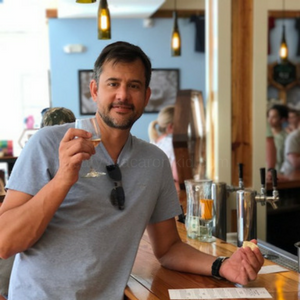 As foodies, we were set on having as many great meals as we could and top highlights included Low Country Bistro for spectacular chicken and waffles and enormous kids meals & 39 Rue de Jean where the kids sampled their first escargots and enjoyed delicious mussels. The escargots, by the way, got a kid reaction range from "delicious!" to " not bad!" to "is it okay to spit this out?".
We celebrated a birthday while we were there and our server brought out the most decadent White Chocolate Strawberry Mousse Torte dessert I've ever had. The kids are STILL talking about it.
•Tip: If you don't have time for a full meal, stop in for a bowl of Rue de Jean's delicious mussels! Dipping bread into the leftover sauce and enjoying a glass of red wine is a decadent way to cap off the afternoon.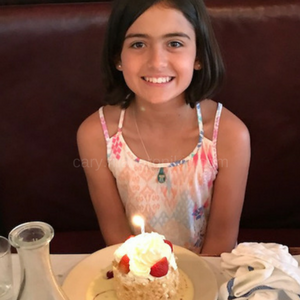 With all of the hype surrounding the decadent, perfect, signature 12 layer coconut cake from the Peninsula Grill, we couldn't resist trying it on one of our afternoon outings. It absolutely lived up to its amazing reviews. Just enough coconut and just enough sweetness and oh, the buttery goodness.
•Tip: Skip dinner here if you have the kids with you (it's an upscale experience, perfect for a romantic date night). The coconut cake can be ordered to-go from the bar area. Find an outdoor table nearby and enjoy the cake al fresco like we did.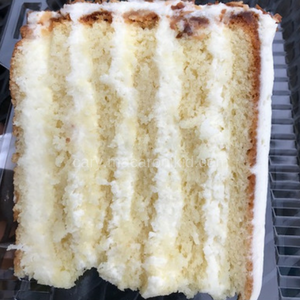 Charleston is a wonderful port city to visit. I love its versatility. You can enjoy it as a romantic getaway, a weekend with girlfriends or with the kids on a family vacation. There's carriage rides, ghost tours, harbor tours, plantations, historical sites, a children's museum, great dining and so much more.
We made lots of great family memories in Charleston and I hope you will too. Now go find your Charleston, SC family fun!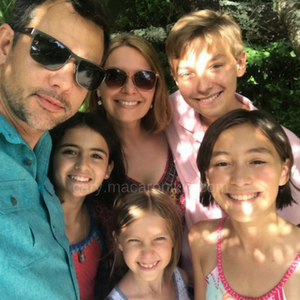 Editor's Note: Thank you to the Charleston Visitor's Bureau for hosting our tours of Charleston!
Have you visited Charleston? Let's chat in the comments about your favorite spots there!