Zollie, our beloved Cavachon and the the 7th member of our family was rescued by All Breed Animal Rescue of the Carolinas the day he was going to be put down at the shelter and adopted by us a short few days after that.
When he was found, he was a sorry-looking mess. He had been on the streets for a long time, covered with ticks and fleas and dozens of embedded grass seeds in his skin. Thankfully, the wonderful people at ABARC cleaned him up and made sure he saw the vet for a head to tail exam.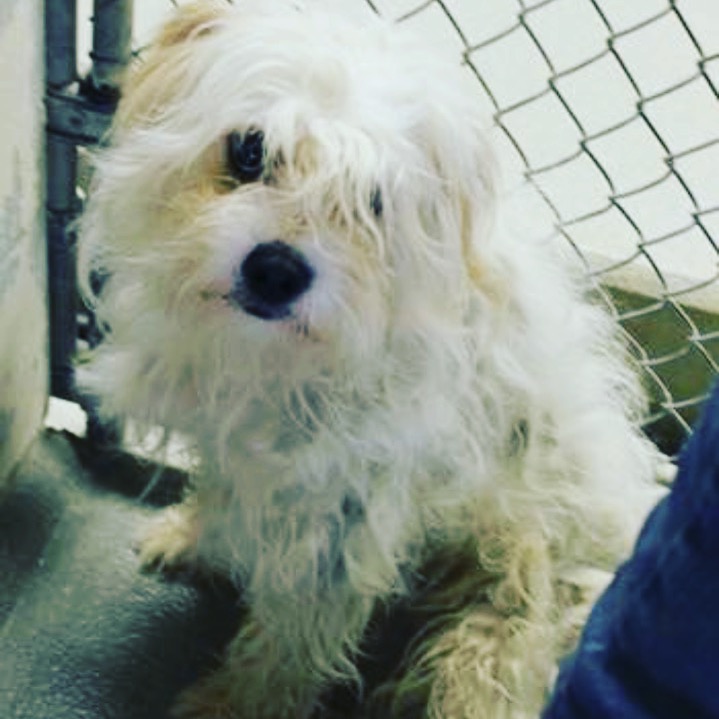 My husband likes to say we didn't pick Zollie- Zollie picked him when he placed his paw on his lap while at the adoption open house and left it there while looking up at him with his adorably goofy eyes.
From the beginning, Zollie has been a part of our pack. He loves all four kids so much that he gets mighty upset if I don't bring him along at carpool time to pick up his humans. He loves adventures and hikes at our favorite mountain haunts, running on the beach and lives to chase squirrels up trees. He's a big dog in a small body, a cuddler and pretty fearless.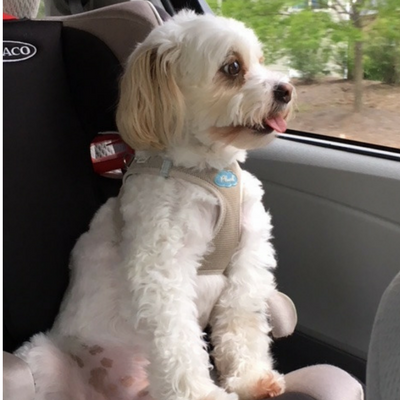 Since  as a family we eat pretty cleanly at home it was only natural that we research our dog's diet too. For the first year and a half of Zollie's life we weren't with him so we had no idea what his diet had been.We looked for treats that matched our healthy living lifestyle and tried several but Zollie was never as excited with any of his treats as he was with his Zuke's!
Zuke's has been a pioneer in the pet industry for 20 years and they believe nature provides everything dogs need to lIve healthy lives. Their recipes are free from fillers, by-products, artificial colors and flavors.They don't even contain wheat, soy, corn or high fructose corn syrup. (I wish I could say that about lots of the kids' products on shelves these days!). Lastly, they manufacture all of their products in the US and New Zealand and demand only the highest quality ingredients from their suppliers. I love that.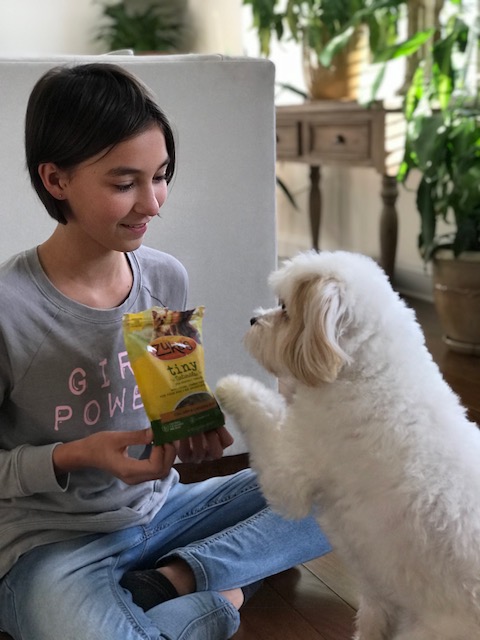 Zollie has learned SO many new tricks with Zuke's treats as motivation and rewards! The kids love playing with him and teaching him a new one every week. He has learned to  "Jump, "High 5", "Roll Over"  and ""Speak"!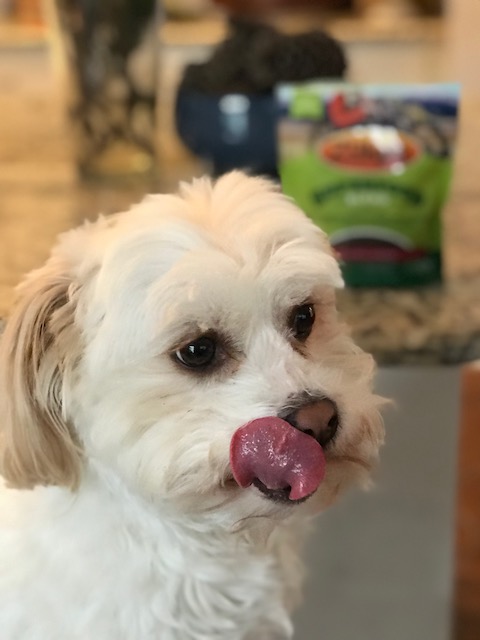 He goes crazy when he hears the pantry door open and never gets bored with all of the flavors and options that Zuke's offers.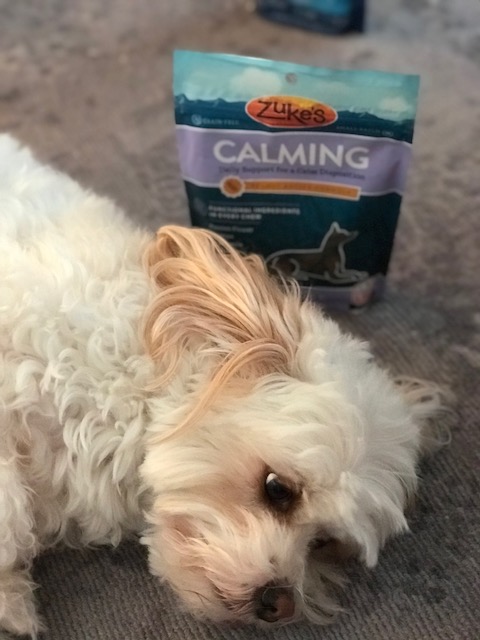 I love Zuke's treats for his health and Zollie goes crazy for their taste. #zukespack #livelifeoffleash #letsgozukes
Zuke's treats and supplements are available across the country at pet-supply chains, independent pet-product stores, and online.
Visit https://www.zukes.com/find-a-store/ for more info. To see all of Zuke's treats and supplements visit  https://www.zukes.com/supplements/ and https://www.zukes.com/dog-treats/. You can follow @ZukesPets on Facebook and Instagram too.
For a special Print at Home coupon offer click here:http://bit.ly/2AxN38h.

DIsclaimer: I received Zuke's treats for review. All opinions are my own (and Zollie's). He LOVED the Mini Naturals Trees Turkey and Cranberry Recipe!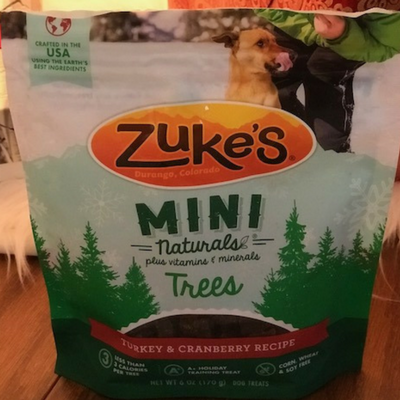 To see video and follow more of Zollie's Follies, follow him on Instagram!
*Originally published for MK